Turn To Us For Dental Fillings In East Peoria IL
If you know or suspect you have a cavity, time is of the essence. The sooner you have your cavity corrected with a dental filling, the better. River City Family Dentistry handles dental fillings in East Peoria IL.
How Have Dental Fillings Changed?
Dental fillings have changed a lot through the years. If it's been a long time since you've had one, you may be surprised at how many different possibilities are offered today. Some of the possibilities include:
Amalgams were the traditional choice, and even now are used in some cases, especially in back molars.
Gold and other metals are still available as well. They are strong and last a long time.
Ceramic or porcelain fillings look white and are resistant to staining.
Tooth-colored composites bond well to your teeth and match well to the color of your existing teeth.
Will It Hurt To Get A Filling?
Getting a filling should not hurt. We will use a numbing gel before injecting a local anesthetic. Other than perhaps a slight sting, you should not feel any pain. We will make certain you are appropriately numbed before we drill away the damaged part of your tooth. After the dental caries are removed, we will fill the cavity.
Do You Use Special Handpieces To Drill Cavities?
We use eclectic handpieces that are quieter and more comfortable than traditional air-driven handpieces. We understand that some people are anxious about dental treatment and do everything we can to make the process as comfortable as possible,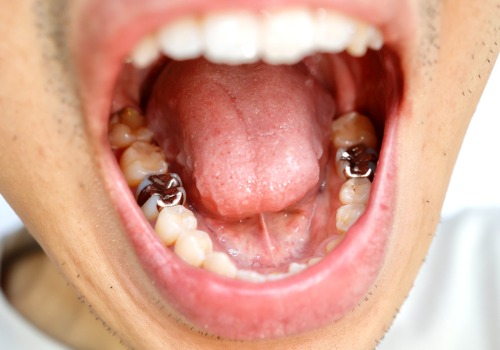 Does River City Family Dentistry Offer Financing?
We will work with you to make your dental care affordable. We do not believe finances should affect your dental health, and accept cash, checks and credit cards. In addition, we work with Care Credit if you require alternative financial arrangements.
Do You Need An Appointment For A New Filling?
When it comes to getting dental fillings in East Peoria IL, trust River City Family Dentistry. We are here to make good dental care as comfortable as possible. Call us today at (309) 455-5391.