River City Family Dentistry Is Dental Office Peoria IL Trusts
If you're looking for the best dentist in the area, let us make it easy for you. If you want to go to the dental office Peoria IL trusts, call River City Family Dentistry.
What Sets River City Family Dentistry Apart From The Rest?
Meet our doctor, Morgan Renner, DMD, MS, and our entire staff.
"I'm committed to getting to know each of my patients and treating each with respect to their individual needs. I hope to provide an atmosphere of openness, with attention to your comfort, all while delivering great service." – Dr. Morgan Renner
What Dental Services Does River City Family Dentistry Offer?
Our dental office offers the full array of expected dental services, but is best known for offering "Dentistry With A Woman's Touch." Our staff is prepared to take care of virtually every dental service you may need. Some of our dental services include:
Cleaning and check-ups
Implants and restoration
Fillings
Dentures and partials
Crowns and bridges
Does River City Family Dentistry Serve All Ages?
Because we are a family dentistry service, we do serve all ages, including children. For special cases, we may refer a child to a pediatric dentist, or pedodontist.
What Technologies Does River City Family Dentistry Use?
Our aim is to always offer our patients the best possible care, so we stay current with the latest dental equipment. Here are some examples of the dental technology we use in our practice:
Electric handpieces: These are quieter and more comfortable than the older air-driven handpieces.
Digital X-rays: They are more accurate and easier to read than the old film X-rays.
Intra-oral cameras: They assist us in identifying dental problems. We also find them useful for helping patients understand their dental issues. The camera allows us to display images of patients' teeth in a way they could not otherwise view.
Soft tissue lasers: These help us to more comfortably remove unhealthy soft tissue.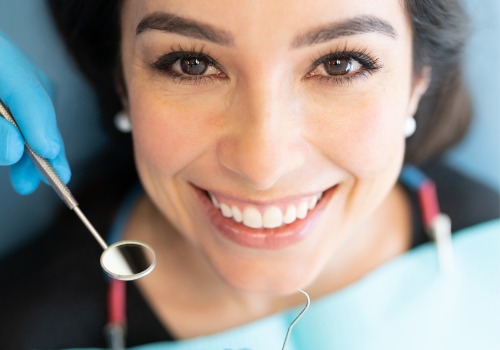 If You're Ready To Experience Dentistry With A Woman's Touch, Call Us Today!
Call the dental office Peoria IL trusts most: River City Family Dentistry. We really care about the smiles of you and your entire family. Call us today at 309-692-5863.