The Dentist Dunlap IL Trusts
If you're looking for a new Dunlap dentist, look no further than River City Family Dentistry. We're the dentist Dunlap IL trusts.
What Dental Services Does River City Family Dentistry Offer?
As a family-oriented dental office, we serve all ages and offer a full selection of dental services, including:
Fillings
Crowns and bridges
Dentures and partials
Teeth whitening
Implants and restoration
What Should I Expect During A Dental Appointment?
Our goal is to set you at ease while providing a complete dental check-up,  addressing any concerns you may have and providing whatever treatment you may require. Of course, we examine all your teeth, but we also review a number of possible medical conditions that can have a connection with your dental health. On an as-needed basis, we may discuss with you conditions including sleep apnea, jaw-related pain, periodontal disease, oral cancer, diabetes and hypertension.
Does River City Family Provide Pediatric Dental Care?
River City Family Dental Care serves the dental needs of all ages, including children. In certain cases, we may refer a child who requires special care to a pedodontist. This is a dentist who specializes in working on children.
What Dental Technologies Does River City Family Dentistry Use?
We utilize many newer technologies in order to provide our patients with the best and most comfortable care. A few of the technologies we use are:
Digital X-rays: We like these because they are clearer and easier to read than the old film X-rays.
Intra-oral cameras: These cameras help identify dental problems and allow us to show patients their dental needs.
Electric handpieces: Our patients appreciate how quiet and comfortable these are compared to the traditional air-driven handpieces.
Soft tissue lasers: These are particularly useful for comfortably removing unhealthy mouth tissue.
Do You Provide Referrals To Other Specialists?
If it's in your or your family member's best interest to see a specialist, we will refer you to the appropriate one. Some of the dental specialists we refer to may include an oral surgeon, a periodontist (a gum specialist), an orthodontist (for tooth straightening), an endodontist (for root canals) or a pedodontist (a pediatric dentist).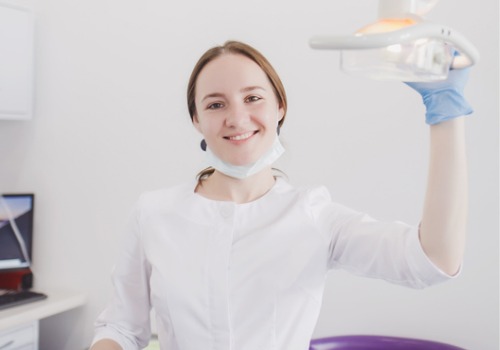 Ready To Meet Your New Dental Team?
Your search for the best dentist in Dunlap IL is over. You can depend on River City Family Dentistry to take good care of you and your whole family. Call us today at 309-692-5863.