Are You Looking For The Most Advanced Dentist Offices In Peoria IL?
Do you need a new dentist? Are you checking out dentist offices in Peoria IL? Look no further than River City Family Dentistry.
Does River City Family Dentistry Offer Dental Services For The Whole Family?
We serve all ages and offer the expected array of dental services, including:
Cleaning and check-ups
Fillings
Crowns and bridges
Dentures and partials
Invisalign
What Happens At A Dental Appointment?
We perform a thorough exam as well as whatever service (such as a teeth cleaning) you came in for. We examine all your teeth and go over a number of possible medical conditions that can have a connection with your dental health. As appropriate, we may discuss sleep apnea, jaw-related pain, periodontal disease, oral cancer, diabetes and hypertension with you.
Does River City Family Dentistry Serve Children?
Yes, we serve all ages, including children. However, in some cases, we may refer a child to a pedodontist, a dentist who specializes in working on children.
Does River City Family Dentistry Use Current Dental Technologies?
Providing you with the best possible dental care is very important to us. For that reason, we have adopted the best and newest dental technologies. Some of the newer technologies we use in our offices include:
Electric handpieces, which are quiet and more comfortable than the traditional air-driven handpieces
Soft tissue lasers, which more comfortably remove unhealthy mouth tissue
Digital X-rays, which are easier to read than the old film X-rays
Intra-oral cameras, which help identify dental problems and assist patients in understanding their dental needs
What Happens If I Need A Specialist?
While we handle the full array of usual dental office services, there are times when it's in your best interest to see a specialist. If that happens, we will refer you to the appropriate one. These specialists may include a periodontist (a gum specialist), an oral surgeon, an orthodontist (for tooth straightening), an endodontist (for root canals) or a pedodontist (a pediatric dentist).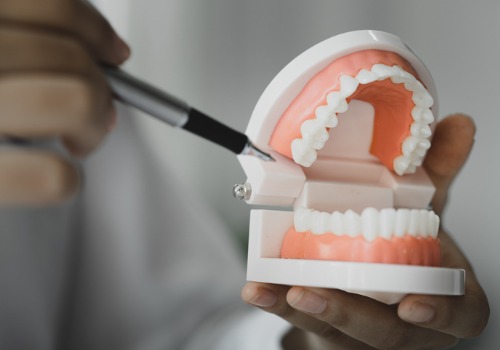 Are You Ready To Meet Your New Dental Team?
Your search for dentist offices in Peoria IL is over. You can depend on River City Family Dentistry to take good care of you and your whole family. Call us today at (309) 450-5391.