Are You Looking For A New Dentist In Peoria IL?
If you are searching for a great dentist in Peoria IL, River City Family Dentistry offers "dentistry with a woman's touch."
The practice of Dr. Morgan Renner, DMD, goes by the motto, "We are dedicated to treating people, not just teeth."
What Dental Services Does River City Family Dentistry Offer?
River City Family Dentistry offers the full spectrum of dental services, including:
Implant and restoration: Fill gaps in your teeth with dental implants and restoration
Cleaning and Check-Ups: Keep Your Mouth Healthy with Routine Teeth Cleaning & Check-Ups
Fillings: Keep Cavities in Check with Composite or Metal Tooth Fillings
Crowns and Bridges: Restore Broken & Misshapen Teeth with Crowns and Bridges
Dentures: Never Lose Your Smile with Dentures and Partials
Teeth whitening: Brighten Up Your Teeth with Professional Teeth Whitening
Invisalign: Straighten Your Teeth Using Invisalign® Clear Aligners
How To Choose A New Dentist in Peoria IL:
If you're seeking a caring dentist in Peoria IL, know that River City Family Dentistry cares for everyone in your family, including children, and uses the latest technology:
We use a type of digital X-rays with contrast, making diagnoses more accurate, and an intra-oral camera to help identify dental problems.
River City uses electric handpieces that are quieter and more comfortable than the old-fashioned air-driven handpieces.
We use a soft-tissue laser to comfortably remove unhealthy oral tissue.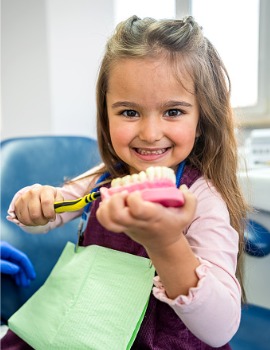 Will River City Family Dentistry Work With Patients To Make Dental Care Affordable?
Yes. We believe that finances should not affect your dental health, so we accept cash, checks and credit cards. We also work with CareCredit to arrange alternative financial arrangements.
In addition, we also have an online payment portal for your convenience.
You've Found Your New Dentist, So Give Us A Call!
If you've chosen River City Family Dentistry to be your new dentist in Peoria IL, give us a call at (309) 692-5863. We look forward to meeting you and giving you new reasons to smile.