Do You Need Dentures in Peoria IL?
Caring for your teeth isn't always easy. Between accidents, tooth decay, and gum disease, losing a tooth or two is an all-too-common occurrence. And for those less fortunate, it might be more than "a few" teeth you've lost or are at risk of losing. In cases where entire sections of teeth have fallen out or are beyond restoration, dentures are an appealing solution! And for the most beautiful, best-fitting dentures in Peoria IL, residents count on River City Family Dentistry. Call today to schedule an appointment with our dentists!
Why Invest in Dentures?
While there are several cosmetic options for replacing teeth, dentures prove to be an effective yet cost-effective method for replacing multiple at once. Dentures help replace missing teeth, improve chewing, and prevent gum disease, among many other benefits!
Replace missing teeth – Dentures are an effective way to replace multiple missing teeth, allowing you to enjoy a complete smile.
Improved function – Missing or damaged teeth can lead to difficulty chewing or speaking clearly when you don't have dentures. By filling in any gaps, dentures make it much easier to eat your favorite foods and communicate with confidence again.
Restoring facial structure – Tooth loss can cause the shape of your face to change due to bone loss from lack of stimulation in the jawbone area. Dentures restore lost volume that can otherwise occur from tooth loss due to aging or gum disease.
Improved self-esteem – With properly fitting dentures, you will look more youthful and feel more confident about your oral health and overall appearance, which makes them an excellent investment for those who suffer from low self-esteem caused by incomplete smiles.
Reduced risk of oral infections – Missing teeth can provide a space where bacteria accumulate, increasing the chance of developing gum disease or other oral complications. Denture wearers typically experience fewer problems with bacteria due to their improved dental hygiene habits associated with wearing them regularly.
Cost-effective solution – Compared with other forms of restorative treatment such as dental implants, bridges, crowns, veneers, etc., dentures are fairly cost-effective while still providing excellent results. If you are concerned about cost, dentures might be your best option.
Additional Dental Treatment
At River City Family Dentistry, we specialize in much more than dentures in Peoria IL. We understand the needs of our patients and go to great lengths to ensure adults and children can feel comfortable and confident in their dental care. We provide accurate diagnoses and treatments using the latest dental techniques and technology, ensuring a speedy recovery process. Our additional dental services include: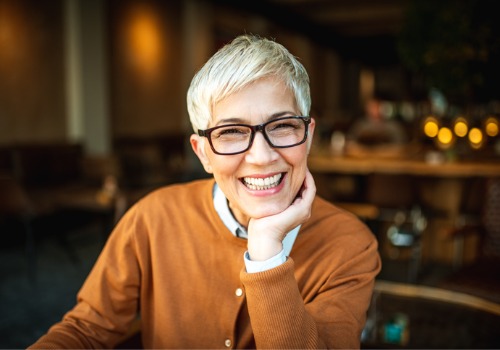 Call Our Office
Whether missing teeth or on the verge of losing them, dentures in Peoria IL can provide a reliable and cost-effective solution! To learn more about dentures or schedule an appointment, contact River City Family Dentistry today at 309-692-5863. We are located at 2024 W Rohmann Ave, Peoria, IL 61604.