Considering Partials and Dentures In Peoria IL?
Nobody wants a gap in their smile. If you've lost one or more teeth, we are sure you'd like to restore your smile. For some people, the best option may be dentures or partial dentures. River City Family Dentistry handles partials and dentures in Peoria IL.
What Is A Partial Denture?
When you're missing one or just a few teeth, a partial replaces them and fits in amongst your existing teeth. We'll take impressions and custom-make them for a perfect fit.
Why Do Missing Teeth Matter?
Missing teeth are not just an aesthetic issue. When one or more permanent adult teeth are lost, it can cause a number of issues:
Eating may be more difficult.
Existing teeth in your mouth may migrate into the empty space.
Misalignment may affect your bite.
Missing teeth can also affect your speech.
Who Is A Candidate For Partials And Dentures?
When teeth are lost, there are several possible solutions, including implants, bridges, partials and full dentures. All have pros and cons, depending on your individual situation. After a full exam and a talk with you about your needs, we will help you choose the option that is best for you.
How Do Partials And Dentures Work?
We make a dental impression so the resulting partial or dentures can be molded to precisely fit your mouth. Whichever you choose will closely mimic the appearance of real teeth, yet will be easily removable for cleaning. It's important that your new partial or dentures fit well so you can smile and speak with confidence and chew normally.
They will also help keep your facial muscles from sagging.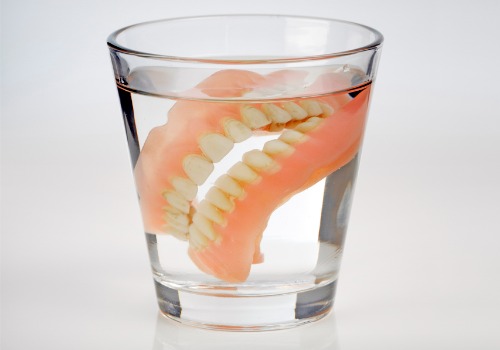 Are You In Need Of A Partial Or Dentures?
If you want to get partials and dentures in Peoria IL, trust River City Family Dentistry. We care about you and your smile. Call us today at (309) 450-5391.