River City Family Dentistry Offers Teeth Cleaning in East Peoria IL and More
Finding a dentist who understands how fears and misconceptions shape our dental experiences is a great first step toward improving your relationship with oral health. Whether you're needing restorative work done or just looking for teeth cleaning in East Peoria IL, you want a professional team that takes its time to educate and assure you so that the entire experience can be healing. That's where River City Family Dentistry steps in. We provide genuine care for our patients, and we will prove it from the moment you walk in the door.
What Sets Cottage Dental Care Apart
At River City Family Dentistry, Dr. Morgan Renner and her all-female team are always in tune with their patients. Our team knows that the most important work is usually the work of prevention of issues. Our goal is to educate and inform you about the genuine care we offer for you and your family. We use the latest technology and techniques to provide the best treatment and diagnosis. Best of all, our commitment to your oral health won't end at your appointment. We will always make sure you have the tools you need to take care of your teeth at home.
In fact, we've built our practice on the concept that providing genuine care for our patients is the right way to run a dental practice. We promise to care for you, your health, your time, and your needs. We will also present our dental plans in phases, making it possible for you to afford the care you need.
The Services We Offer
From routine cleanings and checkups to more advanced procedures like crowns and bridges, the team at River City Family Dentistry is here to take care of you. Our ability to listen and diagnose the issues you're experiencing will ensure you're receiving the best service possible. In addition to basic teeth cleaning in East Peoria IL, our team offers more advanced procedures like implants and restorations, fillings, and dentures. We can also take care of procedures like Invisalign teeth straighteners and teeth whitening, which you can use to put those finishing touches on your perfect smile.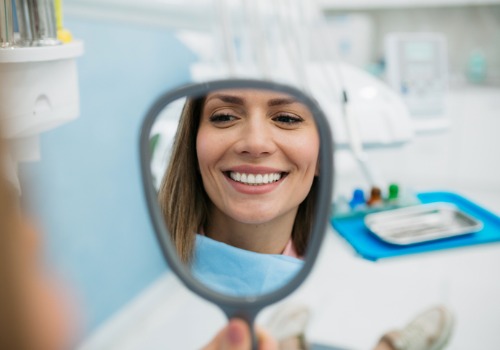 Contact Us Today
Whether you have an extreme issue that needs to be dealt with right away or you're just looking for some routine teeth cleaning in East Peoria IL, call River City Family Dentistry today. Our offices are open Monday through Wednesday, 7 a.m. to 3 p.m. and Thursday from 8 a.m. to 3 p.m. We'll be happy to schedule an appointment by phone at 309-692-5863. Or you can request an appointment with our online contact form. We look forward to serving you.