The Team to Take Care of your Teeth Whitening in East Peoria IL
Our smiles can be the first thing many notice, which is why we want them to look their best. If you're ready to add that shine to your smile with teeth whitening in East Peoria IL, River City Family Dentistry is the call to make. Open Monday through Wednesday from 7 a.m. to 3 p.m. and Thursday from 8 a.m. to 3 p.m., the team at River City Family Dentistry is prepared to take care of your teeth whitening and any other dental services you need. We're the first call to make when you're ready for that brighter smile.
The River City Family Dentistry Difference
Dr. Morgan Renner and the entire River City Family Dentistry staff work hard to give all our patients the individual attention they deserve. We know that every patient comes with their own history and relationship with dentistry, and it is important to patiently listen and be aware of a patient's perspective in order to offer the best care possible. By cutting through the fear and misconceptions of dental visits, we can help our patients make confident dental decisions. Our hope is that this will help our patients understand and prevent oral issues before they need repair.
When it comes to teeth whitening, our professional methods for restoring your teeth's original color is simple and straightforward. We offer take home teeth whitening, which is a non-invasive procedure that will show results fast and improve your smile's appearance affordable. What's more, it will improve your oral health and restore your self-esteem in no time flat.
The Dental Services We Offer
In addition to teeth whitening in East Peoria IL, River City Family Dentistry provides full-service dentistry. From routine cleanings and checkups to dentures, we can help you take care of or replace your teeth when necessary. Our team is as skilled with fillings as we are with crowns and bridges. And if you need alignment, we're also ready to help you out. All it takes is making the call to schedule your first appointment.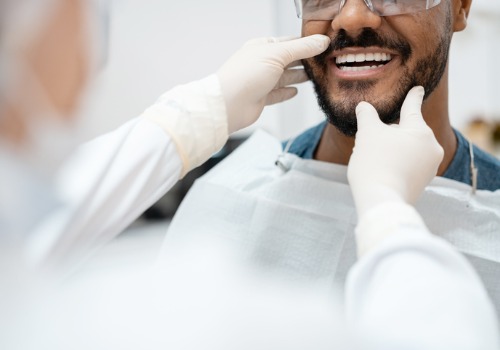 Contact Us Today
Whether you're ready for teeth whitening in East Peoria IL or looking for a regular dentist to start seeing for routine checkups, call River City Family Dentistry today. You can reach us at 309-692-5863 or you can request an appointment with our online contact form. We look forward to meeting you!