What Are the Benefits of Cosmetic Dentistry in Dunlap IL?
River City Family Dentistry can improve your appearance with our procedures involving cosmetic dentistry in Dunlap IL. Are you wondering what cosmetic dentistry is? It is a branch of dentistry focusing on the improvement of the appearance of gums, teeth, and bite. Some of the most popular benefits of our cosmetic dentistry procedures include:
An enhanced smile
More confidence
Improved oral health
Long-lasting results
A wide range of options to address your needs
Our local family dentist office in Dunlap IL is open Monday through Wednesday from 7 am to 3 pm and Thursday from 8 am to 3 pm. Give us a call now at 309-455-5711 to schedule a consultation to discuss your options. Also, you can fill out our online contact form to make an appointment that works around your schedule.
Are You Looking to Improve Your Smile?
Then, you are a great candidate for cosmetic dentistry in Dunlap IL. You can enhance your smile with the following procedures:
Teeth Whitening – If smoking or drinking coffee or soda has stained your teeth, we can restore the white color to the teeth that you want.
Dental Implants and Restoration  – Dental implants are artificial tooth roots that create a permanent base for removable or fixed replacement teeth. They are surgically placed into the jawbone and require adequate bone density for support.
Crowns and Bridges – Crowns are tooth-shaped caps that cover the whole visible portion of the tooth above the gum line. They can restore the appearance, strength, size, and shape of damaged teeth. Meanwhile, a dental bridge is a permanent appliance that replaces one or more missing teeth.
Dental Bonding – Bonding may improve how your teeth look if they have excess space between them or if they are chipped, broken, stained, or cracked.
Veneers – These are customized shells made of plastic or porcelain that cover the front side of teeth to change the color or shape of teeth.
Cosmetic Dentistry Can Improve Confidence
So, how can your confidence improve with cosmetic dentistry in Dunlap IL? We are glad you asked. Here are some of the best ways improving the appearance of your teeth can make you feel more confident.
Improved Social Life – Creating a more attractive smile can help you with interactions with others. Research indicates that others perceive people with attractive smiles as more trustworthy, successful, and confident. So, you are more likely to engage with others when you feel happy with your smile.
Positive Career Results – Employers often perceive those with attractive smiles as more motivated, loyal, genuine, and trustworthy. Therefore, a winning smile can help your results with job interviews, client meetings, and promotional opportunities.
Recovering from Trauma – Cosmetic dentistry also can help victims of trauma or those born with dental problems due to birth defects. Improving the appearance of a smile can help patients in those situations regain their sense of self worth and personal power.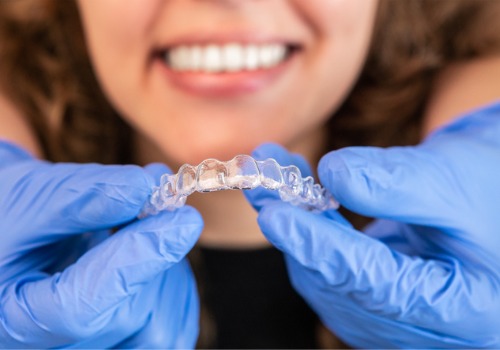 Contact Us
Are you interested in improving your appearance with cosmetic dentistry? Then, contact River City Family Dentistry today to schedule an appointment. Also, feel free to give us a call at 309-455-5711 to find out more about our services such as Invisalign in Dunlap IL , Teeth Cleaning in Dunlap IL , and Dental Fillings in Dunlap IL.